I got the
Bamboo Fun
made by Wacom about 5 months ago and have been using it to edit photos and create cool pictures using it. Comes with the pen and a mouse that can be sed on it. It is intended to replace your mouse, but I still use my mouse, just a little easier. Now it comes in some different colors. I got the smallest one in black for a grand total of $100.00. Not a bad price for something like this.
This little tablet fits on my desk easily and its there and ready to go when I need it.
When I first got this though, I had some problems with downloading the giving software, but got that all straightened out later. Comes with a nice tutorial on how to use and all of the different features of it, like the programmable buttons.
This is a picture of the one I have: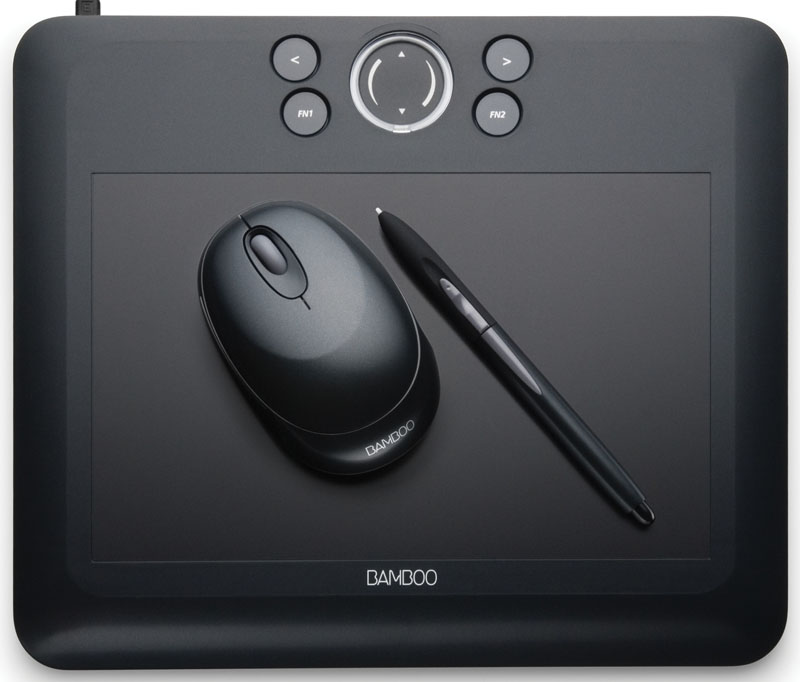 As you can see it is also sleek and, really cool!